Explore Our
Featured RVs
Bunk House Fun !

MSRP:

$56,550

Save:

$650

Sale Price:

$55,900

Bunk House Fun !
RV Consign
CONSIGN YOUR
RV WITH US!
Thinking of buying, selling or trading in? We can help you figure out the best route!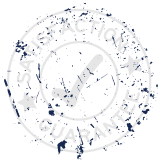 The Hoss Promise
Get the Assurance you need!
At A to Z RV Supercenter, we stand behind our products and services. If you don't love it, give Hoss a call and he'll take care of the rest!
Your phone call WILL be returned within 24 hrs, guaranteed.
Welcome to A to Z RV
Biggest Pre-owned Dealer in Belleville, Florida
A to Z RV is your local RV Dealer in Belleview, Florida. We have some of the top brand name RVs for sale at incredible prices. As your favorite new and used RV dealer in Belleville, Florida, we are dedicated to providing you with the top name brands in the RVing industry! Whether you are looking for an awesome RV for a long-term road trip, or a smaller or more lightweight RV for the occasional weekend getaway, A to Z RV is here to provide you with some outstanding options and deals that you just won't find anywhere else. Get on board with the RVing life and let us help get you into the RV of your dreams! Stop in today to see all our RVs, and contact us for more information.